Proper storage is the only way if you want to keep your car, truck or SUV clean and in top condition. Whether you store your car in the garage, carport or driveway, a durable car cover is a must. They are a critical barrier against dirt, debris, scratches, rain, sun and snow. But finding the right cover for your needs can be tricky. This car cover buying guide will explain all the details you need to know so you can buy a car cover with confidence.
When choosing where to store your car, it's easy to see why indoor storage is the safest option. Having said that, your garage-kept vehicles are still subject to potential damage from everyday items that you may never have considered!
Home garages that store more than one car have a greater risk of damage. There are countless possible ways to get your car scratched or dented from accidental door strikes, touching metal on clothing, or even toys. An interior cover gives you peace of mind knowing your vehicle has the extra protection you need.
While most indoor car covers can be used both indoors and outdoors, they cannot withstand prolonged outdoor storage. Vehicles kept outdoors will require a specially designed heavy-duty cover that can withstand the constant punishment of various weather conditions without deterioration. One of the most notable features to keep in mind is water resistance. Since resistance levels tend to fluctuate based on mass, it is important to pay attention to the characteristics of the covering material.
Wind can be an issue when it comes to outdoor storage. Not only can your hood be blown off by your vehicle, but it can also cause paint damage due to the friction on the hood moving quickly. Just make sure your cover has tie-downs, buckle straps to keep it in place.
If you're not sure whether to choose an indoor or outdoor car cover, your best bet is to choose a cover that's suitable for outdoor use. Then you have the flexibility to safely store your car anywhere you want.
How often should I use my car cover?
To best protect your vehicle, we recommend that you use your car cover when the vehicle is not in use. The same goes for everyday vehicles and more vintage collectibles. The cliché "better safe than sorry" applies here! It might not be the end of the world if you forget to put your cover on, but you never know what will happen. A great tip for everyday vehicle use is to get a lightweight cover so it's easy to put on and take off.
For best protection, dust or wash the car before covering it again. This prevents dirt from getting trapped under the lid and staying on the paint. If there is a layer of dirt between the cover and your vehicle, it can act like sandpaper when the cover is moved and can cause the paint to scratch. Also, make sure your car is dry before covering to avoid moisture trapping and rusting.
Contoured and Custom Fitted Covers
Contoured car covers are less expensive than custom car covers and generally perform just as well. However, if you have a vintage or special edition vehicle, you may want to consider purchasing a custom cover for a full fit.
The biggest difference between custom and contour covers is the availability and price of specific features. Unlike contoured car covers, custom car covers often include mirrors and antenna pockets. Although a custom cover provides a tighter fit, it comes at a price and requires a longer lead time of 2-4 weeks. Custom covers also lack a flexible return policy, which can be unfortunate if you accidentally order the wrong size.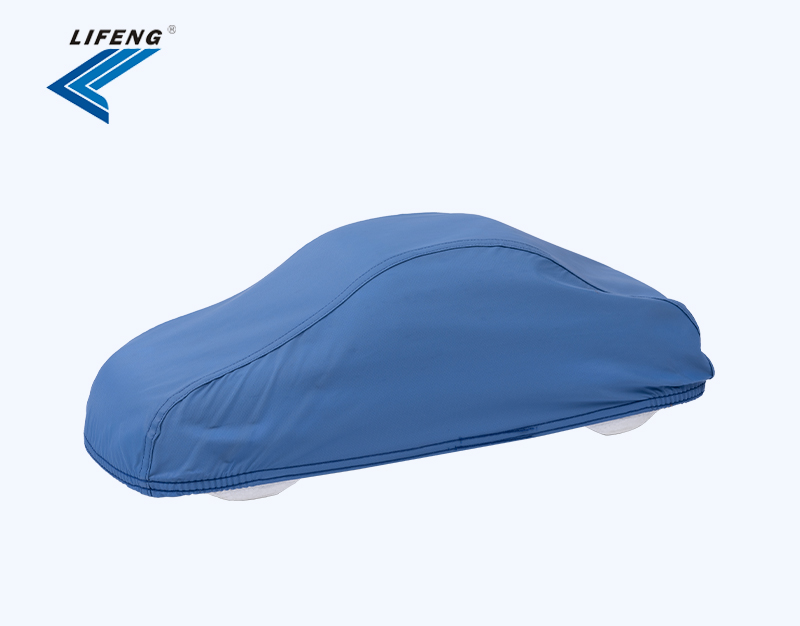 Waterproof Automatic Blue Folding Car Cover Full Set Car Body Cover
Product Name:Car Cover
Materia:In leather
Typ:Car seat cover (2PCS / SET)
Standard size:Unnverisal size
Color:Black / blue / beige / gray
Mark:Lifeng
Production area:Zhejiang, China
Sample lead time:3-5 days
Delivery time:25-30days
Payment Terms:30% as deposit, 70% against copy of B / L
MOQ:200 / sets
Supply Ability:10000 sets / per month
Amount:700 sets / 20ft 920 sets / 40hq