Function
For car owners, it is very practical to install a soft steering wheel cover, which works as follows:
Protect the steering wheel from wear;
Increase the feel and friction;
Prevent sweating and slipping of hands;
Enhance the sensitivity and safety of the vehicle when driving;
Reduce shock absorption.
The design in this area is more reasonable, but many low- and mid-range cars lack this kind of humanized design. But it doesn't matter. Nowadays, steering wheel covers of various styles of cars are sold in the market. For example, feel warmer plush or thick cloth surface and other materials, you should pay attention to the size, choose the right one to work. The steering wheel is the most direct link of "human-vehicle interaction".
product category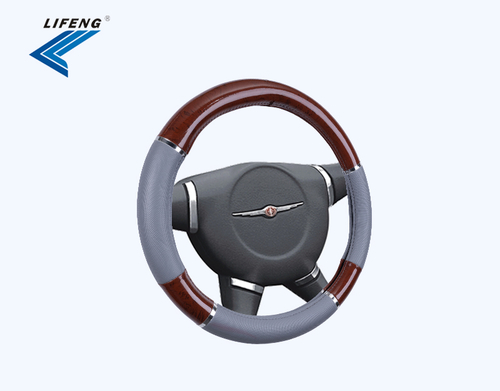 Car steering wheel covers are classified according to their appearance, and generally can be divided into four categories:
1 cute type.
2 Mature type.
3 Sports.
4 wild type.
Car steering wheel covers are classified according to the installation method, and generally can be divided into two categories:
Hand-sewn steering wheel cover;
Steering wheel cover without sewing.
Cute
As the name suggests, it is a steering wheel cover that incorporates novel elements such as bright colors and peculiar shapes, such as cartoon covers and fluff covers. The cute "trap" design is not only novel, but also does not affect the convenience and comfort of its use. Such "traps" often have a series of car products with related patterns
Mature
The main feature is reflected in the material. Velvet and leather are generally used as the main materials. The velvet material looks expensive, but it is easier to wear and has a short service life. After a period of time, the surface of the body may be mottled and uneven color. You must consider carefully when choosing it. The leather "trap" is relatively strong and durable.
Athletic
There are mainly two kinds of foam plastic and soft rubber. The characteristic of the sporty "trap" is that the color is bright, and the contrast between the color block and the color block is strong, which highlights a kind of sports passion. There are often small protrusions on the "trap" to prevent slippage.
All-match
The main feature is that the color can be matched with the interior of any color car to look good and coordinated. The hand-knitted beige and black microfiber leather is hand-woven, durable and beautiful, and the inner ring is made of rubber. Whether you have a beige interior, a gray interior or a black interior, the steering wheel can give you a different feeling.
https://www.zjlf.cc/product/comfort-steering-wheel-cover/