Since it is necessary to install the
steering wheel cover
, the first thing is to choose a steering wheel cover that you like. The color is very important. It must match your age and the interior of the car. Red and black collocation, when choosing a steering wheel cover, I also chose a red and black collocation sports model. Of course, the quality is also very important, don't buy the one with a strong smell, so be sure to buy the tasteless one. Let me share with you how to install the car steering wheel cover normally.
How to install the car steering wheel cover normally?
1. Place the upper end of the steering wheel cover on the top of the steering wheel, hold down the upper part of the steering wheel, and gradually tighten it to any side below the steering wheel with both hands.
2. When the steering wheel cover is difficult to fix, ask another person to pull it down to the proper position.
3. After the bottom of the steering wheel is installed, it should be in a firm and non-sliding state. After a little adjustment, the installation is complete.
The steering wheel is a circle. When installing the cover, be careful not to put it on too hard. If it is wool, you can take it slowly, first put it in 2/1, and then slowly put it in one by one. If it is plastic or leather You should know the principle of thermal expansion and cold contraction. If you can't fit the cover, you can put the cover in the hot spot, and put it in slowly after it is soft.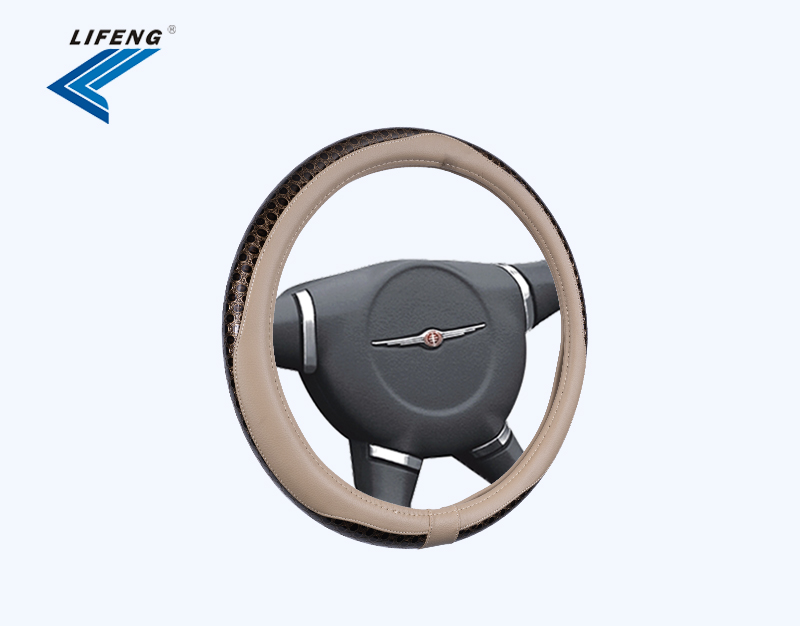 New design high quality hot sale popular four seasons car steering wheel cover
Product Name:Style Steering Wheel Cover
Material:PVC, PU, carbon FIBER
Item No:19B021C
MOQ:300
Color:Even as Photos
Cut:S: 36 * 8.2CM,
M: 38 * 8.2CM,
L: 40 * 8.2CM
XL: 42 * 8.2CM
XXL: 45 * 8.2CM