Steering wheel cover
is divided into hand-sewn steering wheel cover and seamless steering wheel cover. These two different types of products have their own advantages and disadvantages. The hand-sewn steering wheel cover has no rubber ring, so it is not afraid of hardening or cracking of the rubber ring, and the hand feeling is no less than the finished steering wheel cover. The hand seam is more suitable for the actual size of the steering wheel, and I am not afraid that the steering wheel cover will slip when driving.
The seam-free steering wheel cover is easy to install, has many styles and materials, and has a built-in rubber ring, which is not easy to slip. The disadvantage is that it is not easy to control the size and specifications of the product during production. In addition, due to the large selection of styles and materials, it is inevitable that a very small number of unscrupulous merchants will use inferior materials to produce products, which poses a potential safety hazard.
A steering wheel cover is recommended here. It is made of special rubber inside, which is more durable and does not slip, improving driving safety. The material is made of breathable, flame-retardant and durable PU leather. The high-quality leather brings a comfortable feel, allowing you to enjoy the fun of driving at all times.
In addition, this steering wheel cover is hand-sewn free and easy to install. The three-dimensional relief design on the surface can maximize the anti-slip during driving. Many people buy thick steering wheel covers to keep warm in winter. In fact, this will reduce the hand's perception of the driving state of the car, which is very likely to bring danger.
This steering wheel cover is suitable for all seasons. In the hot summer, it can not only effectively prevent the palms from sweating, but in the cold winter, its temperature is suitable and will not make the hands too cold. Not only that, this steering wheel cover is suitable for a wide range of models, including Alpha, Porsche, Mercedes-Benz, BMW, Audi, Lexus, Land Rover and other models.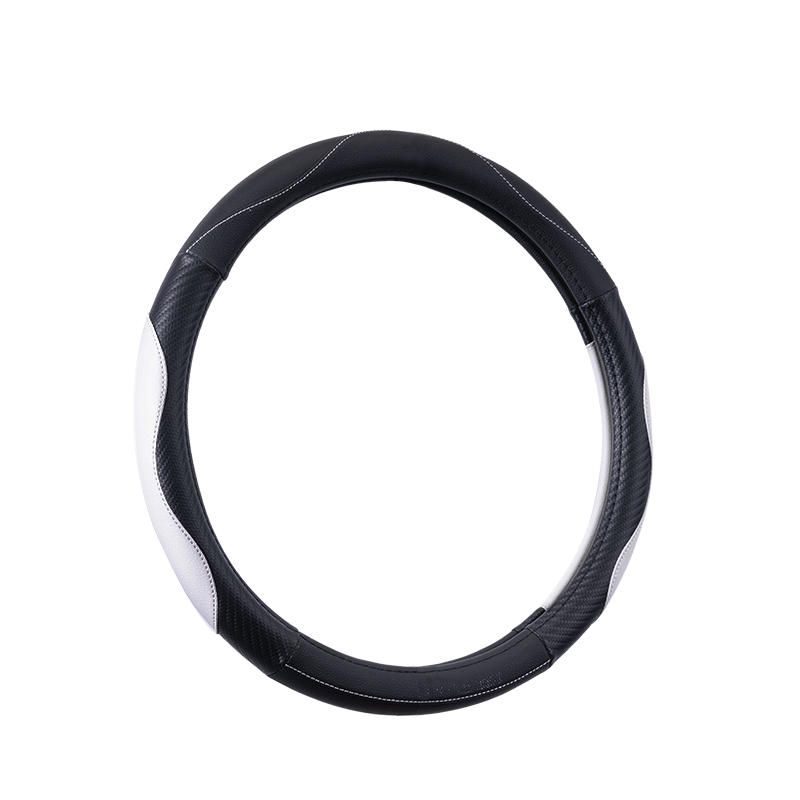 At any time, safety issues are always the top concern of drivers and friends. In order to improve driving safety and protect the steering wheel from wear and tear, a steering wheel cover that is universal in all seasons, wear-resistant and anti-skid, and improves driving safety is really worth starting.