As a car owner, you spend a significant amount of time behind the wheel. A steering wheel is not only a vital component of your vehicle, but it is also a crucial part of your driving experience. A good quality steering wheel cover can enhance your driving experience by providing comfort, style, and grip.
Our hot sell steering wheel cover is designed to provide an excellent grip for your hands. It is made from high-quality materials that are not only durable but also comfortable. The soft, non-slip surface of the cover ensures a firm grip on the wheel, which can help to reduce driver fatigue and improve control.
In addition to providing grip, our steering wheel cover also adds a touch of style to your car's interior. It is available in a variety of colors and styles, so you can choose one that matches your car's decor. Whether you prefer a classic black leather look or a vibrant pop of color, our steering wheel covers are sure to add a touch of personality to your car.
Another advantage of our hot sell steering wheel cover is that it helps to protect your steering wheel from wear and tear. Over time, the oils from your hands and the sun's UV rays can damage your steering wheel's surface. Our cover acts as a barrier between your hands and the wheel, preventing damage and extending the life of your steering wheel.
Installing our hot sell steering wheel cover is easy and straightforward. It can be done in just a few minutes, and no special tools or skills are required. Simply slip the cover over your steering wheel and adjust it to fit snugly. The cover will stay in place, even during long drives or rough terrain.
In conclusion, our
hot sell steering wheel cover
is a must-have accessory for every car owner. It provides comfort, style, grip, and protection, all in one convenient package. So why wait? Enhance your driving experience today with our top-selling steering wheel cover.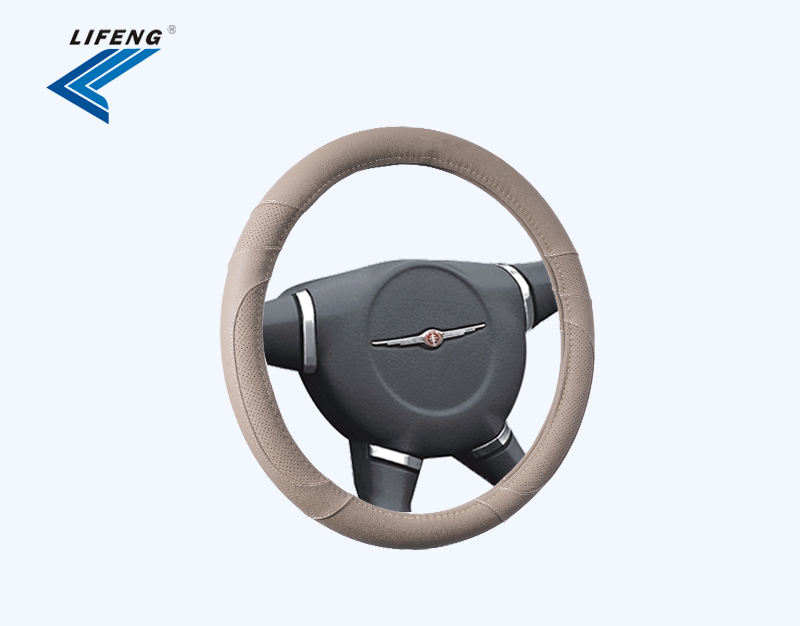 Product Name:Sport Steering Wheel Cover
Material:PVC, PU, carbon FIBER
Item No:17A017C
MOQ:300
Color:Even as Photos
Cut:S: 36 * 8.2CM,
M: 38 * 8.2CM,
L: 40 * 8.2CM
XL: 42 * 8.2CM
XXL: 45 * 8.2CM