Investing in
car seat covers
is investing in your safety. With accidents on the rise, car seat covers have become a necessity. However, they can be very expensive. So how can you make sure you're getting the best product for your money?
Opting for fabric car seat covers is an easy way to protect your seats and keep them looking new. You can choose from a variety of fabrics to suit your style and budget. Some covers are made of leather, while others are made of mesh or synthetic rubber.
If you're looking for a durable and easy-to-clean cover, faux leather is a great choice. Faux leather simulates the look of leather and resists stains and scratches. The cover is also waterproof, which is great for hot weather.
If you want a breathable cover, neoprene is a good choice. Neoprene is a synthetic rubber that is popular in active lifestyles. Neoprene covers come in a variety of colors so you can choose one to match your interior. Neoprene also offers Spacer Mesh, which is made from layers of durable knitted fabric designed to keep the seat from getting wet.
If you want a soft seat cover to protect your upholstery, you may want to opt for a cotton blend. The cotton blend is also stain-resistant and has a soft hand. They are also machine washable.
If you're a fan of natural fibers, you might want to opt for sheepskin or tweed. Sheepskin is soft and provides extra support. It can be trimmed to fit your seat.
Canvas is another material suitable for heavy-duty protection. It's also waterproof, making it a good choice for trade vehicles. However, it's not comfortable for a family car.
These covers are easy to install and remove. The cover is reinforced with a foam backing and is double-stitched for maximum durability. They also come with safety attachments.
Choosing vinyl car seat covers is not as difficult as you might think. However, the material you choose can have a huge impact on your comfort and safety on the road. The seat cover you choose should be comfortable, durable and stylish. It should also be easy to clean. Depending on the material used, you may be able to clean it yourself.
Vinyl car seat covers are made of plastic or vinyl. Vinyl is more durable than cloth, but is not as breathable. This can be a problem in hot weather. It can also be difficult to clean. It can also be damaged by harsh cleaning solutions.
If you want to clean your car seats, you need to remove any dirt or debris, then dry the seats thoroughly. You also need to check for discoloration. You can do this with a dry sponge or commercial cleaner. You might want to test the solution on a hidden area first.
Depending on the material used for the car seat, you may also want to consider whether it is a fabric or vinyl seat cover. Fabric seat covers are generally easier to clean and maintain than vinyl seat covers. You can also choose the color.
In order to clean your vinyl car seat covers, you'll need a sponge and a commercial cleaner. You may also want to try a bleach solution to clean the vinyl. However, this will also discolor your seats.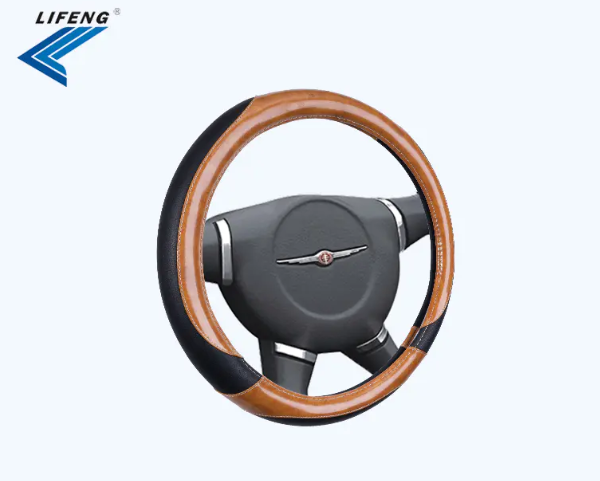 New high-quality hot-selling fashion soft car steering wheel cover auto parts
Product Name:Sport Steering Wheel Cover
Material:PVC, PU, carbon FIBER
Item No:18A018D
MOQ:300
Color:Even as Photos
Cut:S: 36 * 8.2CM,
M: 38 * 8.2CM,
L: 40 * 8.2CM
XL: 42 * 8.2CM
XXL: 45 * 8.2CM