When it comes to protecting your car from the elements, a high-quality car cover can be a lifesaver. Not only can it help prevent damage from rain, snow, and UV rays, but it can also keep your vehicle safe from scratches and other forms of damage. However, with so many different types and brands of car covers on the market, it can be difficult to know which one is right for your specific needs. In this comprehensive guide, we will take a closer look at the factors to consider when choosing the right car cover.
Material: The material of your
car cover
is perhaps the most important factor to consider. While some car covers are made from lightweight materials that are perfect for indoor use, others are made from heavy-duty fabrics that can withstand harsh outdoor conditions. Popular materials include polyester, cotton, and nylon, among others.
Size: It is important to choose a car cover that is the right size for your vehicle. A cover that is too small may not provide adequate protection, while a cover that is too large may be cumbersome and difficult to use. Be sure to measure your vehicle carefully and choose a cover that fits snugly without being too tight.
Weather Conditions: If you live in an area with harsh weather conditions, such as heavy rain or snow, it is important to choose a car cover that is specifically designed to withstand these conditions. Look for covers that are waterproof, UV-resistant, and breathable.
Price: Car covers can range in price from less than $50 to several hundred dollars. While a higher price tag often indicates a higher quality product, it is important to find a cover that fits within your budget.
By considering these factors, you can choose the right car cover to protect your vehicle and keep it looking its best for years to come.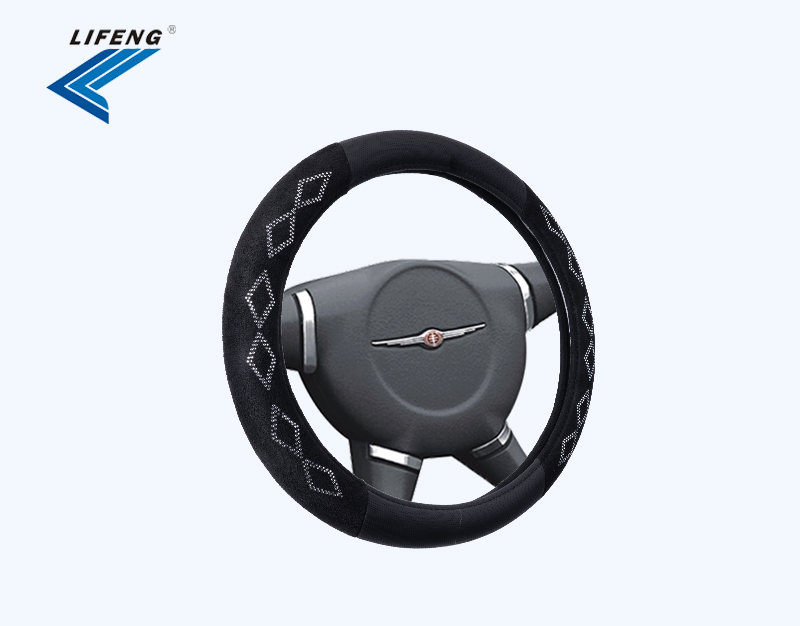 Product Name:Sport Steering Wheel Cover
Material:PVC, PU, carbon FIBER
Item No:19B009A
MOQ:300
Color:Even as Photos
Cut:S: 36 * 8.2CM,
M: 38 * 8.2CM,
L: 40 * 8.2CM
XL: 42 * 8.2CM
XXL: 45 * 8.2CM